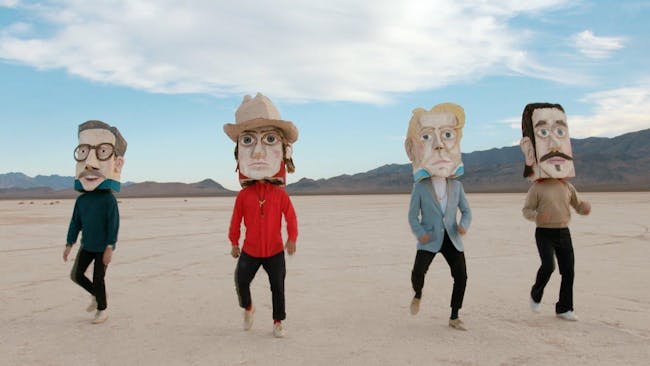 EVERYBODY IS LOOKING FOR SOME LIGHT" A FILM BY COLONY HOUSE
$10.00 - $15.00
On SEATED
SAT. MARCH 20, 2021 - "EVERYBODY IS LOOKING FOR SOME LIGHT" A FILM BY COLONY HOUSE
"EVERYBODY IS LOOKING FOR SOME LIGHT" A FILM BY COLONY HOUSE
EVENT DETAILS
You are invited to the online debut of "Everybody is Looking for Some Light." A feature length film that blurs the line between a concert film and an adventure documentary, with insightful and clever commentary from an independent rock band.
Follow along as Colony House travels from the Tennessee hills through the Mojave Desert, into the Sierra Nevada mountains and down the Pacific Coast capturing breathtaking performances and an unscripted look at what it's like to be in a band with your best friends.
In the end "Everybody is Looking for Some Light" is a refreshing story that doesn't take itself too seriously while finding beauty amidst the chaos and holding on to hope inside of these fragile times.
The archived stream will be available to watch until Sunday, March 28th.
Venue Information: