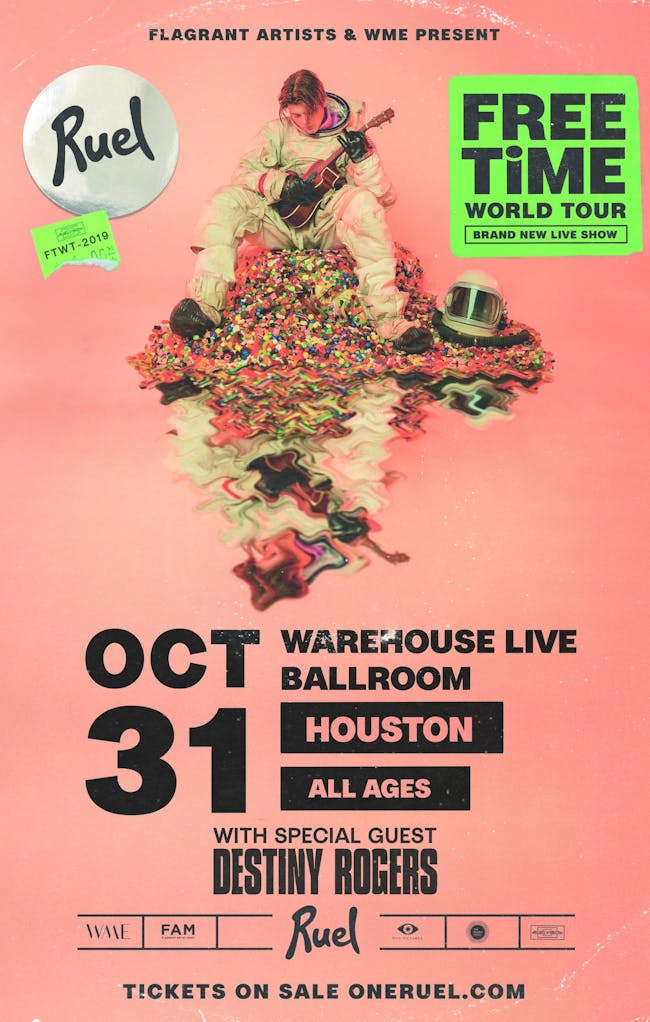 PRESENTED BY FLAGRANT ARTISTS, WME & WAREHOUSE LIVE
RUEL
Destiny Rogers
The Ballroom at Warehouse Live
$35.00 - $250.00
Sales Ended
RUEL - FREE TIME WORLD TOUR at The Ballroom at Warehouse Live!
MEET & GREET TICKETHOLDERS - M&G BEGINS: 5:30 PM
*MEET & GREET IS NOW SOLD OUT! NONE WILL BE SOLD DAY OF SHOW*
RUEL
One night, about three and a half years ago, Ruel was sitting at the dinner table telling his parents and siblings about a girl he had a crush on. "And my whole family was like, 'Ruel, you don't know what you're talking about, you're way too young to think about that sort of stuff,'" he recalls. "And that really frustrated me. I thought 'they can't tell me how to feel', so I wrote a song about it. I never thought it would lead to all of this."
"All of this" is the success of the resulting song, "Don't Tell Me" — a soulful, stately ballad about "not letting other people tell you how to feel because no one else knows you better than you," as Ruel explains it. The track has garnered millions of streams and since launched the London-born, Sydney-raised singer and songwriter as one of the most exciting recording artists and captivating live performers to emerge since its release.
Things had begun to spark for Ruel a few months before he released "Don't Tell Me," which was produced by his mentor M-Phazes (Eminem, Amy Shark, Logic). Ruel's official debut was a feature on the M-Phazes' track "Golden Years." Ruel was invited to perform on Australian radio station Triple J's "Like A Version," where he sang a stripped-down version of "Golden Years" and a cover of Jack Garratt's "Weathered." The jaw-dropping performance showcased Ruel's dazzling voice, which can slide effortlessly from gritty tenor to airy falsetto on a dime, and the video quickly became one of the most-viewed "Like a Version" performances of the year after receiving over half a million plays in just 48 hours. Ruel watched his numbers on social media begin to climb. "My follower count went from like 100 to 4,000 in a matter of hours, which is crazy," he says. "People I admired started following me. It was the first time I thought having a career as a musician could actually happen."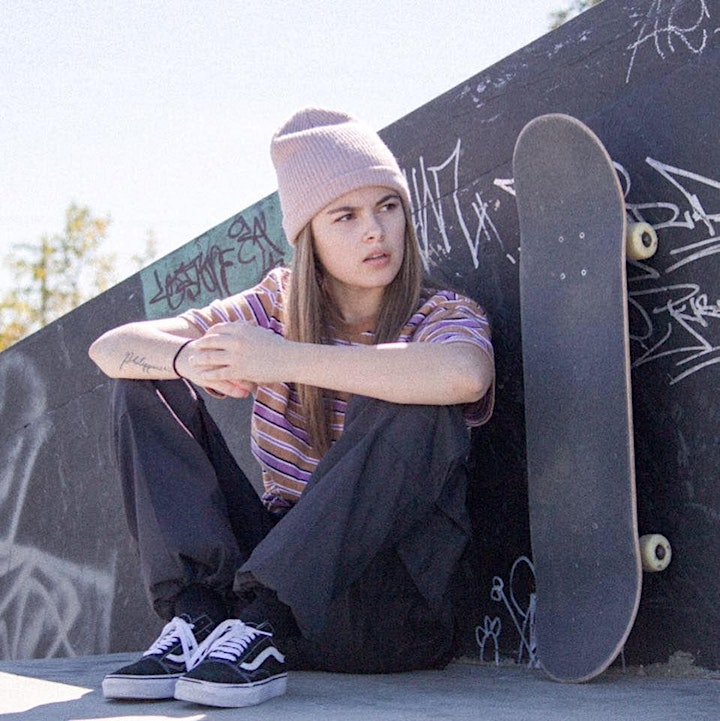 Venue Information:
The Ballroom at Warehouse Live
813 Saint Emanuel Street
Houston, TX, 77003